Due to impacts of COVID, we are no longer able to provide residential shipping in the Auckland region for showers, toilets, vanities and basins purchased on the Online Outlet Store.
Click & Collect is now available for these purchases.
Click & Collect
Collection location
After Sales (Red Door), 133 Diana Drive, Wairau Valley, Auckland 0627
Enter 133 Diana Drive at Main Entrance, and drive across the front of the building to find the After Sales door at the opposite end.
Collection times: Monday-Friday 10am - 12pm (noon)
Requirements Bring a suitable vehicle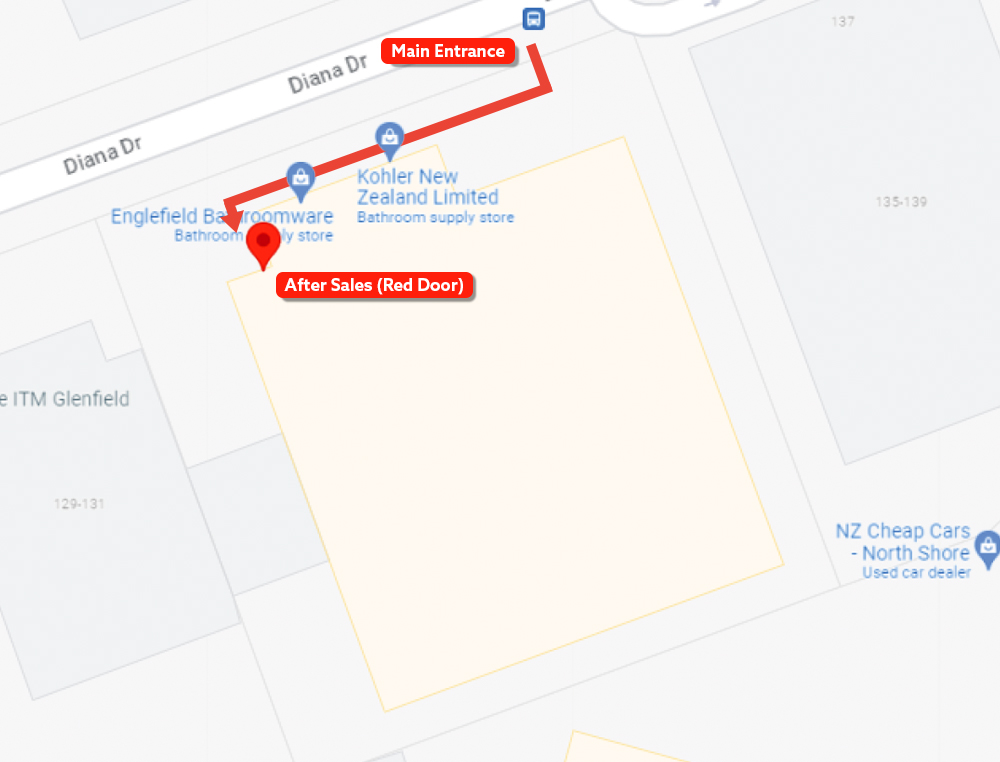 Tips & what to expect
Please allow one business day for order processing.
Once your order is processed, our staff will contact you to confirm collection.
It's a very busy time now - please be patient with our staff as we work to assist all customers.
Our showers come packaged in their component parts. Boxes are large & heavy. Please bring enough manpower & horsepower to collect your shower :-)
Got additional questions? Contact our Customer Support team on 0800 100 382